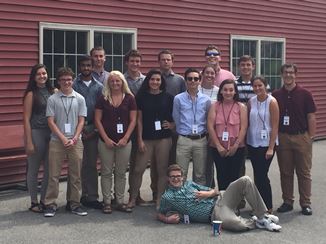 Weeks 4 and 5 of the Knox County CEO were very busy. The students had business visits, had a guest speaker, went to Holiday World and helped the victims of Hurricane Harvey.
Knox County CEO Calendar
Add this calendar to your iPhone
Print Calendar
---
---
Latest News
---
News Archive
---
Get Involved in CEO
The manner in which the CEO program is funded is critical to its success and sustainability. All funds raised are used exclusively for the Knox County CEO program. To participate, a 3-year $1000 per year commitment is required. Business Partner Investors commitments of time and energy are also critical to the program's success. Contributions may be tax deductible, as our organization is a 501(c)(3) not for profit organization.
When we are not touring local businesses, we need a place to host the class. During that time, the 16 CEO students and their Facilitator would meet at your site where they would also have guest speakers and guests from the community attend. Hosting requires a facility with internet access and adequately accommodates up to 21 people.
We are looking for people to share real-life stories about the concepts of running a business, from strategic thinking, product development to marketing, and cash flow management. Also, sharing your personal successes and failures are what recent classes have enjoyed the most.

If you are interested in participating in any of the above programs, use our contact form to send us a message
---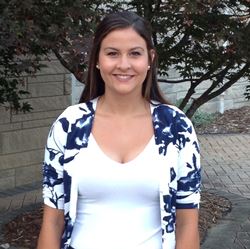 Lauren Parker
About Me
Hello! My name is Lauren Parker. I am currently a 2018 senior at South Knox High School. I
enjoy spending my time playing golf and interacting in extracurricular clubs throughout our
community. I have served as a member in my Student Council, National Honor Society, Youth
Leadership Knox County, Kiwanis Key Club, cadet teaching, and as a class officer. I am proud
to now say I am a member of the Knox County CEO. I cannot wait to experience this role in my
community and meet more people throughout it. I hope to gain leadership skills and contacts to
last me the rest of my life.
Learn More about Lauren
---
Knox County CEO Business
Investors