Week of August 14
CEO Guest Speakers
---
President/CEO of KCDC Comes for a visit
Kent Utt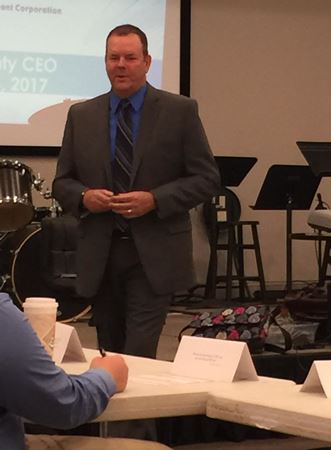 KCDC President/CEO surprised the CEO class with a visit on Tuesday, August 15th.  He arrived around 7:30 and spoke to the students about his life and how he ended up in the position he currently holds. He spoke about attending college out of state but discovered he wanted to be back in Knox County to pursue his career in banking.  Kent transitioned into his position at Knox County Development Corporation after many years in banking.  He spoke to the students about his trip to China last year and about his upcoming trip to Japan with Indiana Governor, Eric Holcomb. He also shared with the class about building relationships and how important that is no matter what stage you are in your life.  Thank you, Mr. Utt for speaking to the CEO class.
---
Teamwork Makes the Dream Work!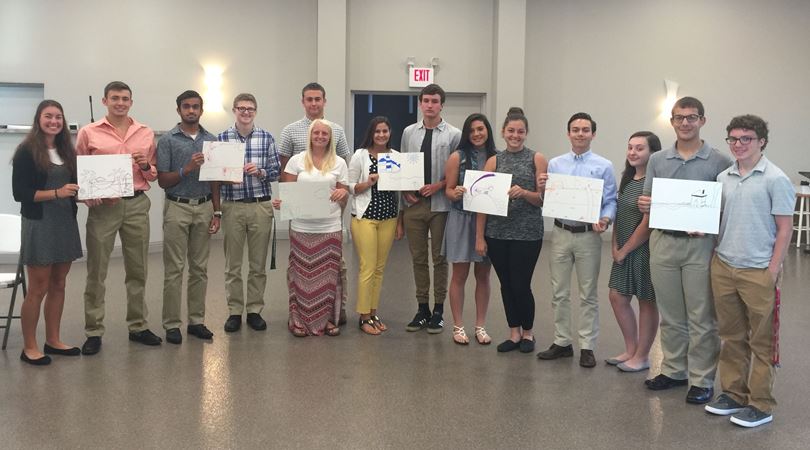 The CEO class is learning every day how to work as one cohesive team.  Some days it is easy and some days it is hard as they are finding out.  They all know that life is full of people with different personalities The more tools they have to learn to deal with people the better they will be able to be a part of a successful team throughout their lives. They played "All Adrift".  First, they had to rank, in order, what they would take with them if their boat was on fire and had to board a raft to make it to shore. Then, the students were grouped into teams of four.  They had to create a new list that was a consensus of the entire team.  Yes, there were some strong debates on what would be important to take!  In the end, all teams created their lists.  All but two students found they were more successful in a team rather than doing things alone.
The second activity the students were paired together and sat back to back.  Neither student could turn to look at the other.  One student had a picture and had to describe it in detail to the other student.  That student had to try to recreate the picture on a posterboard. This activity was great to sharpen their listening skills and to learn how to give instructions so others can follow.  This activity was a big hit by the students and requested to switch and try the activity again.
---
CEO visits Miller Construction!
Miller Construction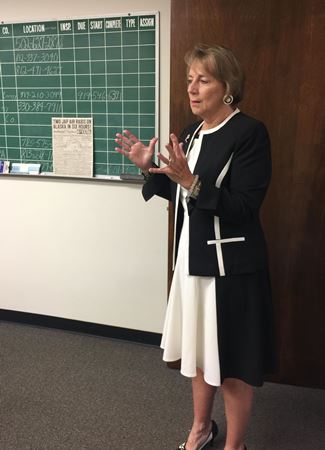 The CEO was able to visit Miller Construction on Friday, August 18th.  This was a very special visit for CEO student, Isabel Miller, since this was her family's business. Her aunt, Christina Ernst CEO of Miller Constuction, provided the students donuts and beverages to start their day.  While they enjoyed their breakfast, Chris shared the history of Miller Construction and how she got into the family business that her grandfather started.  She has a unique story to share and is a wonderful business woman that is a great mentor for young female entrepreneurs. Andy Carmean, president, shared more details about their current business activities and about their crews.  Jacquelyn Cantwell, CFO, shared how Chris was her high school mentor and how she obtained her position at Miller Construction.  This visit was very interesting and we can't thank Chris, Andy and Jacquelyn enough for their hospitality.  We look forward to returning to see the equipment and maybe get a ride in the bucket trucks!
---